Your Greenwich Airbrushing Experts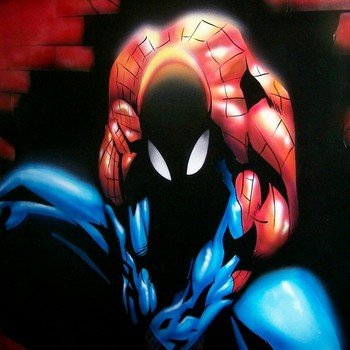 Are you looking for a great way to make your property stand out like no one else's does? If you are, you might consider calling on the help of the professional airbrushing artists at Airbrush Everything. We can get your property looking great thanks to our many services:
Murals
Car and truck airbrushing
Hoodliners
And more!
Your Greenwich property is as unique an expression of who you are as anything, and to help show off your great personality, you should look into our airbrushing services. We offer quality work in a timely manner to help get your property looking the way you want it to when you want.
Make Your Business Stand Out with a Mural
Any business owner knows that the key to success is attracting the eyes (and wallets!) of plenty of potential customers. Of course, many business owners also understand how hard it can be to stand out amongst a sea of competing businesses.
If you're looking to find a way to make your Greenwich business stand out among the crowd, you should consider calling us for a personalized mural. While adding a touch of interest to your place of business, a mural can also function as an ad that clearly communicates what your business is and what it does.
Professional Vehicle Airbrushing Services in Greenwich
When you shop around for a vehicle, you're unlikely to settle for just anything you find. No, your vehicle is an extension of your personality and style, so you'll want to pick something that will show off those qualities to other motorists and onlookers.
To really make your personality stand out with your vehicle, why not consider adding some one-of-a-kind art to it? You can get quality art by calling for our vehicle airbrushing service. We'll work closely with you to come up with a design that will make your car look completely and uniquely YOU.
Experienced Airbrushing Artists Providing Custom Designs
If you are looking for experienced airbrushing artists in Greenwich, then please call 914-424-4264 (Justin) or complete our online request form.