Quality Airbrushing Services in Westchester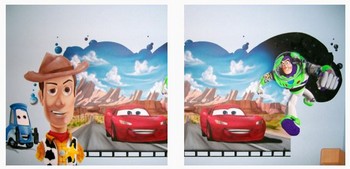 If you're looking to make your home, vehicle, or clothing stand out, you can't go wrong by getting professional airbrushing services. For the best work in the Westchester area, look to the experienced airbrushing artists at Airbrush Everything for our many great services:
Car & truck airbrushing
Motorcycle tank airbrushing
Helmet airbrushing
And more!
Quality is our first and foremost concern in everything we do, so by coming to our Westchester team, you can be sure to get nothing but the best airbrushing services. Call us today if you're looking to add flair to your life with any of the great services we offer.
Enjoy Our Professional Mural Airbrushing Services
Do you own a business in the Westchester area? Are you looking for ways to truly make that business stand out in a way that no other business is standing out? If you are, why not consider getting a mural on the side of your business? A mural will help catch the eyes of potential customers, giving you an edge when it comes to bringing in new business.
For a beautiful, professionally designed mural, give us a call. Our experienced and talented team will work closely with you to determine the best design for your business, ensuring that you'll be able to attract plenty of new customers in no time.
Westchester Automotive Airbrushing
Everyone has something to say or to advertise in one way or another, and one of the most efficient ways to get that information out is with a vehicle. After all, your vehicle can be a billboard on wheels if you get a message put on it clearly enough.
For the clearest message on your car or truck (whatever that message may be), you can't go wrong by calling on our Westchester airbrushing pros. We offer quality automotive airbrushing services to meet all of your communicative needs.
Experienced Airbrushing Artists Providing Custom Designs
If you are looking for experienced airbrushing artists in Westchester, then please call 914-424-4264 (Justin) or complete our online request form.