Your White Plains Airbrushing Experts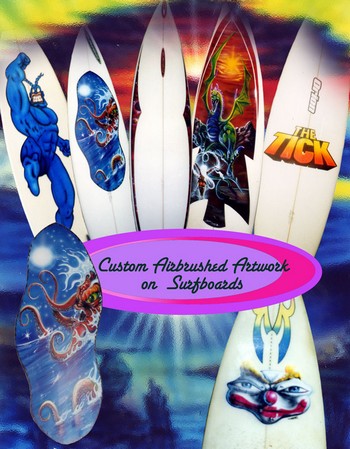 Your property is an extension of you and your personality, and you should certainly try to make your property reflect who you are in the best way possible. To do that, you simply need to call the White Plains airbrush artists at Airbrush Everything a call.
Whether you're in the market for a mural, a vehicle air brush, or any other airbrushing service, you can depend on our White Plains team to provide quality work. Give us a call today, and in no time, you'll be enjoying property that is as unique as you are!
Make Your White Plains Business Stand Out with a Mural
If you own a business, then you need to find any and every way you can in order to make your business a total success. A great way to do just that is to have your business stand out from the crowd. A great way to make your White Plains business stand out like that is to get a personalized mural.
Our expert team offers high-quality professional murals that will have your business standing out in no time. We'll work carefully with you as we design a mural that will match the look you want for your business while also helping to clearly state your business type so you can bring in the customers you need.
Personalize Your Vehicle with Our Car and Truck Airbrushing Services
Like your clothes and your home, your vehicle is a major part of your personality, and it wouldn't hurt to add a personal touch to it. After all, just as no one else can replace you, no other vehicle should be able to replace yours. So, you should make it stand out from the crowd.
A great way to make your vehicle look uniquely you is to get a vehicle airbrushing from our White Plains team. A vehicle airbrushing will give your car or truck that personal look that will allow it to be a reflection of you and your personality.
Experienced Airbrushing Artists Providing Custom Designs
If you are looking for experienced airbrushing artists in White Plains, then please call 914-424-4264 (Justin) or complete our online request form.