Quality Professional Airbrushing Services in Norwalk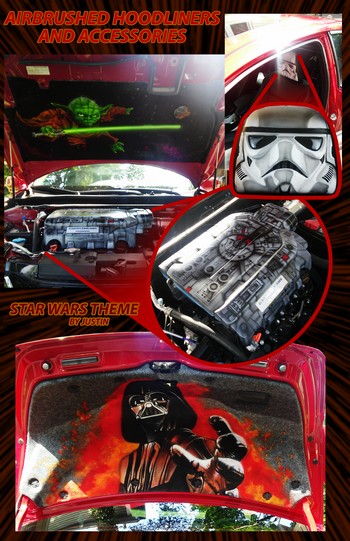 When you need professional airbrushing services in the Norwalk area, you need to look to none other than Airbrush Everything. Our professional team of airbrushing artists can provide the work you want thanks to the many great services we offer:
Murals and wall art
Car and truck airbrushing
Window painting
And more
Our Norwalk team makes it our mission to provide you with only the highest standard of work when it comes to your airbrushing needs. Don't settle for second best: Instead, get the best by coming to us when you have an airbrushing project you want handled.
Stunning Murals That Will Make Your Business Stand Out
Your business can't thrive unless it can attract plenty of customers. Of course, it can be a bit hard to stand out enough to catch the eyes (and wallets!) of potential customers in the overwhelming sea of competing businesses.
If you're looking for a way to make your Norwalk business stand out from the rest, you might consider getting a one-of-a-kind mural airbrushed onto it. A mural will catch customers' eyes while also helping to give an idea of what your business offers, giving you an edge in the business world.
Enjoy Our Car and Truck Airbrushing Services
Your vehicle is more than just a means of getting you from point A to point B. It's also a reflection of your personality and tastes. After all, you didn't just buy any old vehicle: You likely bought one that best suited who you are.
If you really want your vehicle to give a good idea of your personality, why not get some personalized art for it? We can help you if you think that sounds right for you. With our car and truck airbrushing services, we'll help make your vehicle look uniquely and unquestionably you!
Experienced Airbrushing Artists Providing Custom Designs
If you are looking for experienced airbrushing artists in Norwalk, then please call 914-424-4264 (Justin) or complete our online request form.