Airbrushing For Events & Special Occasions
---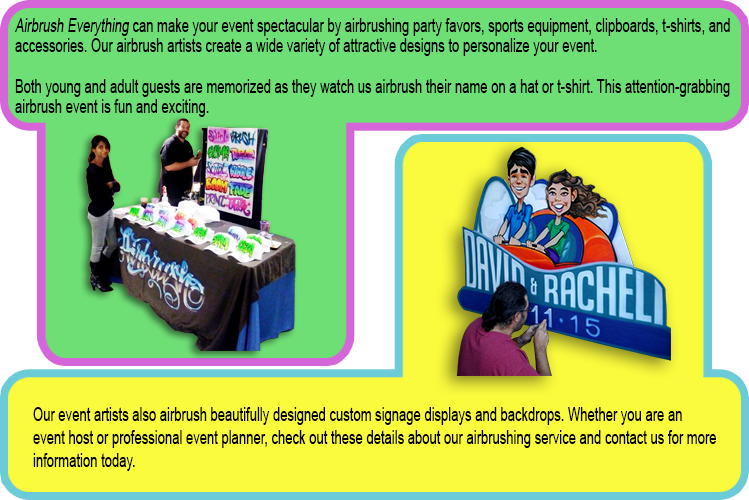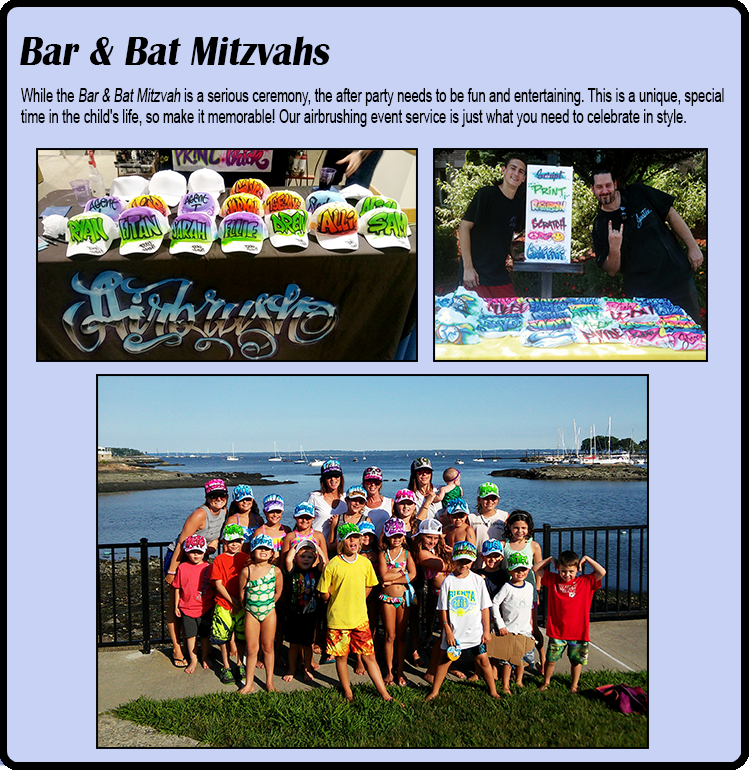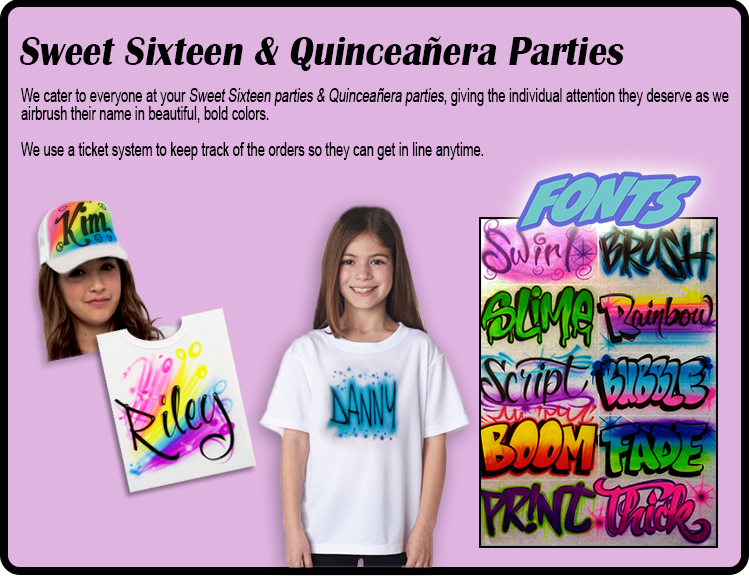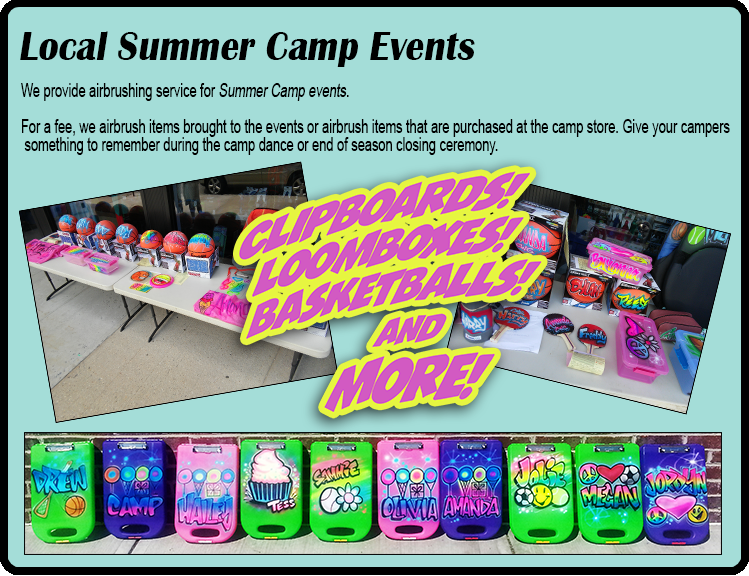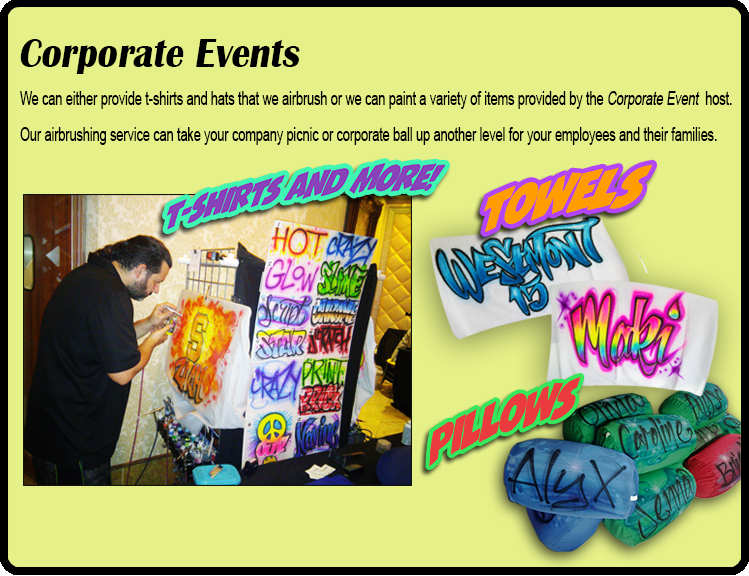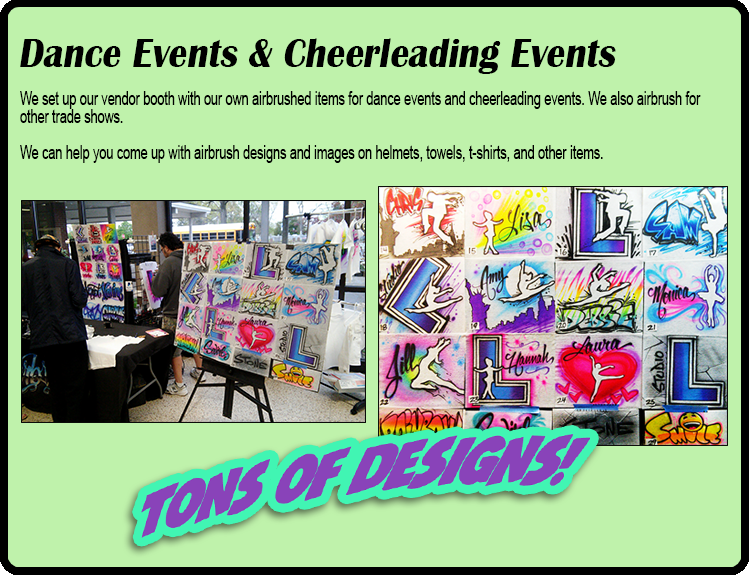 How Our Service Works
We tailor our airbrushing service to meet the needs of your unique event.
We can bring airbrushed items that are brought to the events by guests for a fee or airbrush items that are purchased at stores of established businesses. For other occasions, we can go to a host's house and paint items that guests bring. We paint whatever we can in a day and take orders for drop off.
Some of our event airbrushing services are only available locally such as for summer camps, dancing and cheerleading events. We will travel to other states for Bar/Bat Mitzvahs, Sweet Sixteen parties, and Quinceañera parties.
We can provide a helper to assist children or clients in making orders.
For our custom airbrushed backdrops, we provide plywood cutouts that are primed, painted and built for display at any event. Give us the idea or theme and we will nail it.
Airbrush Events Gallery
Experienced Airbrushing Artists Providing Custom Designs
Airbrush Everything Airbrushing News
Tips For Making Your Airbrush Party Successful
The people of New York City love to party all day and all night. On any given day there are literally dozens of parties and social events up and down the city. What distinguishes one event from the other is quite simply what each party has to offer. Airbrushing has long time been a favorite party item.
How Airbrushing Can Enhance Your New York Business
If you're a business owner in Westchester and Rockland, New York or Northern New Jersey, you know the value of quality presentation, good advertising, and effective promotion. With the right tools all of these strategies work well and keep customers coming through the door. Every square inch of your property is an
If you are looking for experienced airbrushing artists for special events and parties, please call 914-424-4264 (Justin) or complete our online request form.