How Halloween Window Painting For Businesses Can Help Boost Sales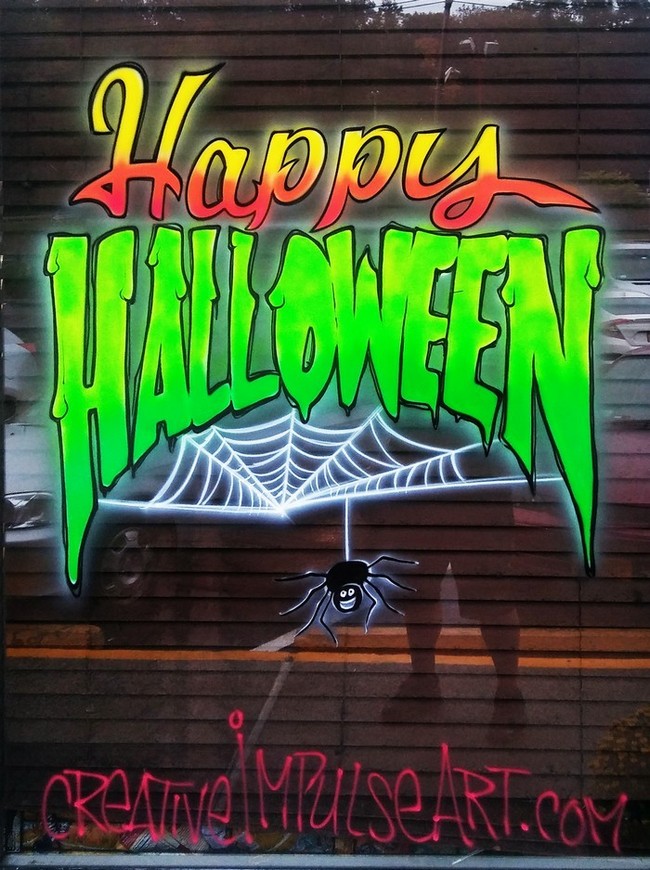 Halloween window painting for businesses has been making a comeback over the last decade, particularly on storefront and restaurant windows in heavily populated areas like New York City. While window painting may seem like an outdated idea when so much can be done with social media marketing, it has always been a proven method of boosting sales.
Social media allows businesses to focus on and reach local communities, which is fantastic if it's done right. While marketing online is important in modern times for brand building, a business shouldn't miss out on the potential to attract pedestrian and drive-by customers as well.
The smart move in modern times is to invest in both window painting and other methods to establish the business brand so that the cash registers keep ringing.
What Halloween Window Painting Can Do For Businesses
Just walk around the shopping district on 5th avenue in Manhattan or visit the shops at Columbus Circle, and you see that businesses there know how well a festive and interesting holiday display attracts attention.
Yet, it's important to not just attract attention to the general area, a business needs a way to say, "Here I am, come in here!" and that's where window painting comes in. Halloween window painting for businesses doesn't just draw attention to the lights and other decorations on the sidewalks and streets, it pinpoints a particular storefront location so that they can truly compete with the other stores nearby.
Other Benefits of Halloween Window Painting For Businesses
Halloween window painting for businesses in New York City offers other benefits as well:
Is more affordable than other advertising methods such as radio and TV
Markets and builds brand recognition
Boosts word-of-mouth advertising
Proven to increase sales
Promotes customer retention
Reaches potential customers who are already in the area
Has a big impact on the visibility of smaller shops that have a limited street view
Can also serve other purposes such as privacy for diners or shoppers
Requires no special permit like boards, awnings, signs, and banners
Creates a welcoming and relaxed atmosphere
Shows the community that the business participates in events, joins in the fun
If you're considering Halloween window painting this year in New York, we hope you'll contact our local airbrushing artists for a consultation. We'd love to help you boost sales by creating a custom airbrushed design this coming holiday season.
Experienced Airbrushing Artists Providing Custom Designs
If you are looking for experienced airbrushing artists for your New York or Northern New Jersey business, call the professionals at Airbrush Everything at 914-424-4264 (Justin) or complete our online request form.