Inspirations for Helmet Airbrushing Ideas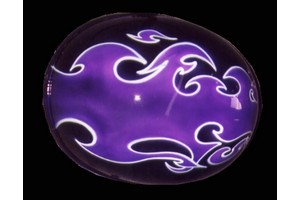 Anyone can settle for just a motorcycle helmet. Those who want to express their unique individuality can do so by opting for having their helmet customized. Just because it is functional and meant to keep you safe, doesn't mean it has to look utilitarian.
Even a quality helmet can look that much more appealing, with some personal touches. Stand out in the crowd, even among your own friends and peers, by opting for helmet airbrushing. This is an affordable and effective way to completely transform the look of your cranium attire.
Picking a Look Just For You
Whether you know what you want airbrushed on to your helmet or not, here are a few things to keep in mind: Think long term, or opt for more than one helmet! If you get something that's a trend now, you may grow tired of it within six months. Also, don't let your mood at that moment dictate how you choose an image meant to be seen every day. Of course sports teams are a popular idea. Show your support for your team, no matter where you travel. Plus, this is rarely something that will change anytime soon.
Get creative! This doesn't have to just be a helmet, it can be transformed to look like an extension of your very own super hero outfit. This should mirror your own personality. Let people get a feel for whether you are jovial and approachable or tend to like to be left alone. Even if you select something commonly depicted on a helmet, let yours have a unique twist. For instance, skulls are a common theme so why not go with a zombie instead?
Fantastic Final Outcome
For the best in airbrushing services of any type, the name to trust is Airbrush Everything. We don't just promise the most creative work, we deliver. Make it a point to call us today in order to find out more about what we have to offer you.
Experienced Airbrushing Artists Providing Custom Designs
If you are looking for experienced airbrushing artists in New York then please call 914-424-4264 (Justin) or complete our online request form.